Hello folks! Welcome back to the podcast, where we are celebrating our lucky (?!) 13th episode. *Touches wood* You can listen below or on your favourite podcatcher, where on all of them under "Support Breakfast" or via these clickable links: Soundcloud, iTunes, Stitcher, TuneIn, Google Play Music.
If you haven't already, subscribe! Already subscribed? Thanks so much, we love you – thought about leaving us a review? We'd love to hear from you, so please don't be shy! x
This week we're riding nerdy and chatting about all things metrics – how we measure! We talk about some SaaS standards, as well as some of the metrics we find useful. We also discuss some less useful, or plain "vanity" metrics.
But first, breakfast!
Conor: Leftover salads with a side of Beets (by Dre).
Kiwi Sarah: Rocket Huel (Huel + added coffee).
Lisa: Leftover pizza, sans coffee.
Nomad Sarah: Frosted flakes (or Frosties for us Kiwis/Brits).
Dave: *Absent* but no doubt something wonderful as he brings in the day with Team Buffer in Madrid.
Then Nomad Sarah filled us in on the awesomest dream ever, which involved the Support Breakfast crew in superhero costumes, a kidnapping, the transmission of secret codes and the thwarting of super villains.
REMINDER: We're having a Support Breakfast drinks on the last Friday in March (in London). We'd love for you to join us if you can. You can find out more by joining the Support Driven community and finding us in the zlocal-london channel.
We've finally realised that we're terrible at keeping on schedule, so we skipped our customer support stories this week to get into the really juicy stuff!
Nomad Sarah, a self-confessed Metric Nerd reflects on how Support Metrics are going through a renaissance period, which we love as it shows the importance Support has in creating and delivering a great product/service.
What are your top 3 metrics? Why did you decide on those?
CSAT: Customer satisfaction – did we solve your problem.
First reply time: How long the customer has to wait to hear from us.
Self-service ratio: How many times a Knowledge Base article solves a question vs How many support tickets are submitted.
or Found an answer (HelpScout).
Handle time: How long it takes you to write a reply to a customer (HelpScout metric).
Number of replies or conversations: To check support volumes.
NPS: Net Promoter Score – are likely customers to refer your product to a friend. (Ask Nicely).
Churn: What percentage of your total customers cancel.
Responses sent and tickets closed (Intercom).
Replies per agent.
Distribution of replies: accounts you manage vs customers you don't manage.
Number of Github comments (bug reports/questions/feature requests).
Lisa, Conor and Kiwi Sarah all had some concerns around measuring CSAT score:
Agents cherry picking easy or positive interactions vs conversations where the outcome is a no.
Product feedback is given instead of support experience perspective.
Metrics don't happen in a vacuum

-Lisa
Key Takeaways (wow, there are a lot this week!):
Measure CSAT on a whole vs on an individual agent perspective.
Ticket auditing is a good way to check individuals aren't  cherry picking.
Measure the number of replies per conversation to identify more complex/advanced topics.
Instead, measure an individual's improvement of their CSAT score.
If customers give product feedback, that's awesome and you can share this with the team to improve the product!
If they give negative feedback that isn't related to the support, then the support experience wasn't their main concern.
We're all in this together!
Metrics don't happen in isolation, so don't be myopic in your analytics or focus too much on individual figures.
Get both qualitative and quantitative data.
Measuring ticket volume vs number of customers is a great way of seeing if your support is scaling well.
Put your metrics in context to learn more from them.
People are motivated in different ways and by different metrics
If you're managing remote workers, make sure they aren't left out of the loop on what kinds of things you're looking at to evaluate their performance.
Creating competition using metrics can cause resentment in your team or the feeling that other work isn't as valuable
If your results look crazy, they probably are
A vanity metric… is one that tells you nothing useful or that you can learn from in any sphere

– Conor
Moz does a really nice infographic to share both qualitative + quantitative metrics with the whole team.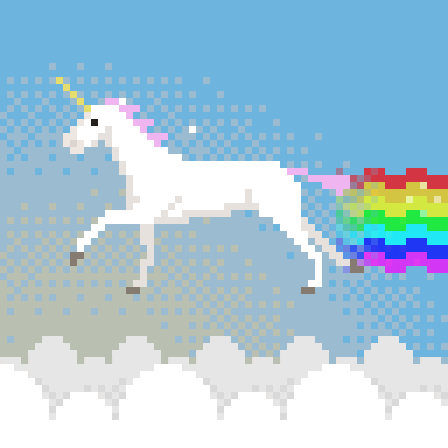 Uniconor makes sure that metrics are shared in a bunch of different locations (like online dashboards and big TV screens) so remote and office workers can see it.
15five is a great way to get internal feedback.
Sharing metrics and goals across the whole company helps prevent people from duplicating work and keeps the boat rowing in the same direction.
Using peer review for giving and receiving feedback can help drive conversations around metrics.
It's hard to remember feedback for later reports, but if you use internal notes in your Help Desk you can give immediate feedback.
Making a note of how you're feeling every week can help you see trends forming over time – Kiwi Sarah
Managers need to be the center point of keeping track of how the team is feeling – your team is now your customers!
View metrics regularly and do something about them – don't just track them for the sake of tracking
Homework:
Lisa talked about how her team use Piktochart to share their metrics in an infographic. You should check them out!
Nomad Sarah mentions Zendesk Quicktab – an app that will help you keep that open tab count down.
Kiwi Sarah recommends Rescue Time which helps you track how much "productive" work you're doing vs "nonproductive" work
Graphs! Numbers! Metrics! Woo!
AND BEFORE YOU GO….
Take the 16personalities quiz and leave your results in the SupportDriven poll!
---
You can get in touch with us on hello@supportbreakfast.com, or you can find us on the internet on supportbreakfast.com or on Twitter   @supportbrekkie.
Leave us a review on iTunes with 5 stars and a recipe for your favorite breakfast food here!!! DO it Friends!
As ever, our intro (and outro!) music is the brilliant Drops of H2O (The Filtered Water Treatment) by J.Lang (c) copyright 2012 Licensed under a Creative Commons Attribution (3.0) license. Ft: Airtone.