Nants ingonyama bagithi baba!!!!!! It's time for episode 16 of the podcast. You can listen below or on your favourite podcatcher, just search for "Support Breakfast" or find us via these clickable links: Soundcloud, iTunes, Stitcher, TuneIn, Google Play Music.
If you haven't already, subscribe! Already subscribed? Thanks so much, we love you – thought about leaving us a review? We'd love to hear from you, so please don't be shy!
This week we're talking about sunsetting features, and how to support our customers through changes.
"Somethings once you've loved them become yours forever. And if you try to let them go they only circle back and return to you. They become apart of who you are…
…or they destroy you" Allen Ginsberg (Kill Your Darlings)
Let's start with our breakfast!
Kiwi Sarah: Coffee, Porridge with chocolate milk + bananas
Nomad Sarah: Coffee, Porridge
Conor: (reporting live from Cambridgeshire) No breakfast yet!
Dave: (reporting live from Bournemouth) Two biscotti but proper seaside breakfast on it's way soon!
Lisahhhhh: Hopefully something Seattle-related because she's at SUPCONF!
Customer Stories!
Dave left his Kindle on a Norwegian airline flight, and while they couldn't find the Kindle, they did respond quickly. He's been able to move on *sob* from this sad sad story.
Mailbag!
Empty. This is your fault, email us so we don't feel lonely.
REMINDER: We're having a Support Breakfast dinner on the last Friday in March (in London). We'd love for you to join us if you can. You can find out more by joining the Support Driven community and finding us in the zlocal-london channel.
---
On to this weeks' topic!
Have any of us ever killed a darling?
Dave – Buffer killed off Content Suggestions, because instead of increasing engagement (the true purpose) it resulted in a lot of unauthentic sharing. (Read their blog post here)
Nomad Sarah – Kayako killed off Perpetual/Download licenses and moved just to the cloud, because it wasn't sustainable to develop on two platforms. (She's still not sure they did the greatest job of killing off this darling…*nervous laughter*)
Kiwi Sarah – hasn't sunset any features at Timely, but thinking about potentially doing it in the future on a feature that isn't as fully functional as the rest of the platform.
In a lot of cases, the things that we're sunsetting are pieces of functionality that work okay… but there are major limitations to them. It's a key way of identifying things that you might sunset. – Conor
Nomad Sarah talks about the importance of focus in product development – with limited resources chasing after features that aren't your target market is a waste of time.
Kiwi Sarah shares that often features that are added in the early days of the product might not provide as much value down the road.
Conor shares some tips and questions to ask when deciding what features to sunset. For example – does it break a lot?
Best practices for killing off a feature? 
Nomad Sarah – Think about a communication plan early, see if you can roll out changes slowly, confirm how customers are using it.
Conor – Communicate internally, make sure your sales team isn't using it to solve problems, remove feature from marketing sites.
Kiwi Sarah – After a difficult roll-out of some design changes, Timely now has a full process on how to roll out features (which includes support right from the beginning)
Communicating better helps customers not fall into the pit of despair.
It's the difference between someone breaking in and moving all your furniture around, or winning a room makeover contest where someone makes your living room look really nice – Nomad Sarah
Dave talks about how even a small change can be a shock to customers – even if you fix a bug!
Conor recommends THIS post by Intercom on sunsetting features.
HI ALANA (Are you reading these show notes right now? Conor's wife doesn't listen to the show, but does listen to Conor recording it!)
Sarah Betts from Olark (Let's call her Olark Sarah) talked to us about sunsetting co-browsing in Olark and gave us some great tips about making sure you communicate to the right people… not just the account holder.
Kiwi Sarah confirms that even if you use in-app notifications, emails, blog posts and carrier pigeons, customers don't always keep up to date.
A question for you! How do you tell customers that you *did* tell them, but they didn't get the message?
Dave suggests apologizing first, and then providing any information that they may need.
Kiwi Sarah hits us up with what steps Timely took when they sunset phone support…if you're looking to do the same, make sure you listen!
Refunds for customers upset with a sunset feature? Olark Sarah says definitely. It can be a really nice way of saying "I'm sorry this isn't available to you anymore"
Kiwi Sarah suggests playing the long game – if customers have had a long relationship with your company, they might need time and assistance to change up their workflow and migrate.
THAT'S A WRAP, LETS SUNSET THIS EPISODE.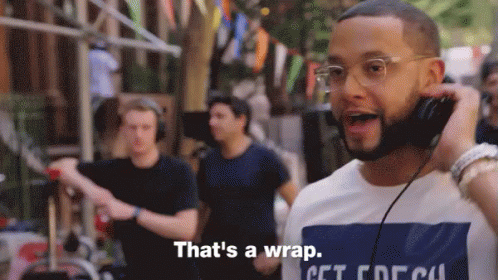 Homework!
(KS) Read

The Circle

by Dave Eggers, it's Google on crack

(CP) Go to SUPCONF Seattle, which is where Lisa is!

(DC) We,

well Dave

, wants to know your favourite podcasts, blogs and Twitter accounts for all the #custserv magic 🙂 Tweet @supportbrekkie with your suggestions

(NS) Lighthouse's blog  – 

because their content is great (all about management, leadership and one on ones) but my mentoree just started using it for her one on ones and loves it. It suggests questions that you should be asking, you can record private notes and log one on ones.
---
You can get in touch with us on hello@supportbreakfast.com or on Twitter @supportbrekkie.
Leave us a review on iTunes with 5 stars and a recipe for your favourite breakfast food here!!! DO it friends!
As ever, our intro (and outro!) music is the brilliant Drops of H2O (The Filtered Water Treatment) by J.Lang (c) copyright 2012 Licensed under a Creative Commons Attribution (3.0) license. Ft: Airtone.
Finally, you can find us individually on the Twitter: